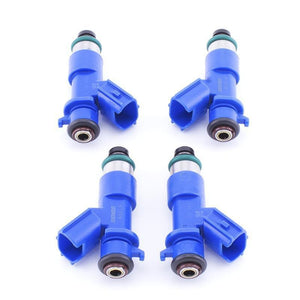 Acura RDX - K Series OEM Injectors and Adapters Upgrade Kit (K20/K24)
Regular price $399.99 Sale
RDX INJECTORS
These are OEM Acura injectors that come stock on the Acura RDX. These injectors are ideal for modified all motor K-Series engines using performance parts such as cams, intake, Kpro, header, throttle body or intake manifold. These injectors come with adapters clips for easy install.
These are a perfect upgrade vs the stock 310cc found on the RSX Type S models. Bumping the Injector sizing will offer more room for modifications without taxing your stock injectors.

Special 410cc high-flow fuel injectors require a tune after installation.
INCLUDED
4X Denso 410cc Injectors
4X Adapters Clips
FITMENT
SPECIAL ORDER
WILL SHIP AS SOON AS POSSIBLE