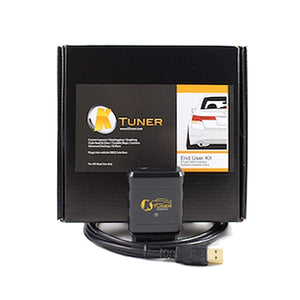 KTuner Flash V1.2 - Honda / Acura
Regular price $450.00 Sale
Announcing the KTunerFlash V1.2, the latest KTunerFlash hardware available from KTuner for flashing all of their supported KTunerFlash OBD applications. This is replacing the existing KTunerFlash V1 End User Kit and it's a HUGE upgrade.
What Features Does KTunerFlash V1.2 Offer?
Locked to one vehicle at a time
Allows flash tuning and datalogging via KTUNER software
On-board Logging - setup the unit to log without a laptop
Five custom tune storage - just like KTunerFlash V2, the KTunerFlash V1.2 offers tune storage for factory plus five additional tunes
Deep sleep mode - like the KTunerFlash V2, this unit will go into deep sleep mode with no activity
Bluetooth integration - compatible with TunerView app for Android
KTuner TunerView App ($4.99) Adds These Capabilities:
Real-Time display gauges
Multiple configurable layouts
Record video with overlay gauges
FLASH loaded tunes directly from the app!
KTuner Flash List of Supported Vehicles:
(links provided for detailed information)
This is a Race Only product that is to be used solely for competition. It cannot be used on vehicles that are operated on public streets, roads or highways. Its use is limited to closed-course and open-course racing that is formally sanctioned by a recognized racing organization. Any other use, including recreational off-road use, could be in violation of local, state and federal laws.
DROP SHIPS FROM MANUFACTURER
Image(s) shown for illustration purposes and may not reflect actual vehicle model.